homenavigate_nextAIB Profilenavigate_nextExecutive Management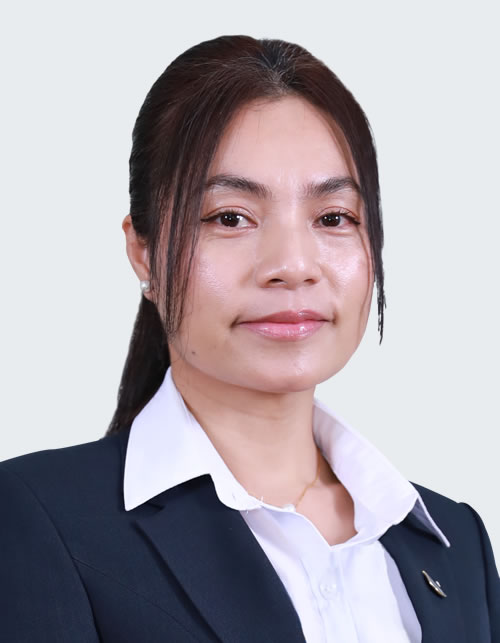 Ms. Buntay Sovanny

Head of Academic and Student Affairs Office
Born in 1980, she obtained a Master's of Business Administration (MBA) major in Management from National University of Management, Cambodia in 2003. She gained Bachelor of French Literature from Royal University of Phnom Penh (RUPP) in 1996. She has attended numerous courses related to training of trainer, management and leadership which were organized by ACLEDA Bank and Overseas Institutions in Cambodia, USA, Indonesia, Taiwan, Laos, and Vietnam.
She started working for ACLEDA Bank Plc. as a Training Officer in 2003 and was promoted to be Assistant Manager of Training Unit in 2007. Later, she got promoted to be Unit Manager. She was in this position for 7 years during which, she supervised different units including Administration, Marketing and Internship.
In 2014, she became Senior Specialist of Academic and Student Affairs Office and then a Deputy Head of Academic and Student Affair Office. Currently, she is Head of Academic and Student Affairs Office of ACLEDA INSTITUTE OF BUSINESS.
During the course of her experiences, she has engaged in teaching, coaching, supervising staff members at ACLEDA Bank and AIB academic students.