» AIB Profile » Consultants & Advisers
Consultants & Advisers
International Consultants
Dr. Pieter KOOI
Institutional Development and Strategy Consultant,
ACLEDA Training Center (ATC)
December 2012 – June 2013
Drs. Pieter KOOI, Dutch citizen, born in 1958, obtained his master degree with distinction in corporate finance and sociology at the Erasmus University in Rotterdam, the Netherlands. From 1993, he advised the NGO ACLEDA as a microfinance consultant over a period of seven years in its course from a development program into a commercial bank. From 1999, Pieter KOOI worked as a short-term microfinance consultant on projects in fifteen countries located mainly in Africa and Asia. From September 2002 until December 2005, Pieter was Director of the Microfinance Unit of UNCDF in New York. From 2006 Pieter worked as a Resident Director of the Board of ACLEDA Bank Plc. and helped ACLEDA Bank with the establishment of ACLEDA Bank Lao, ACLEDA Securities, ACLEDA Myanmar MFI and ACLEDA INSTITUTE OF BUSINESS.
Between December 2012 and June 2013, he advised management and staff of ACLEDA Training Center (ATC) on its institutional and strategic development which was funded by KfW. At present Pieter works as an independent senior expert in Corporate Governance & Strategy. He is a member of the Board of ACLEDA Bank Plc., ACLEDA Bank Lao Ltd., ACLEDA MFI Myanmar, LOMC in Sri Lanka, Khushhali Bank in Pakistan, IMON MFI in Tajikistan and Alter Modus MFI in Montenegro. He chairs Board committees such as Audit and Compliance, Risk management and Remuneration. He is a Graduate of the Australian Institute of Company Directors.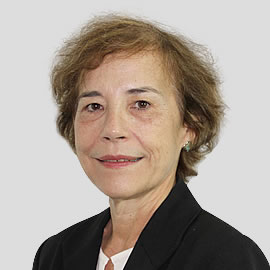 Ms. Heather Clark
International Business Development and Training Consultant,
ASEAN Regional Microfinance Training Center (ARMTC Project)
March 2010 – December 2012
Ms. Heather Clark obtained her master's degree in international economics at the Johns Hopkins School for International Studies (SAIS), and her BA in economics and political science at the University of Pittsburgh in the United States. From 1993, she served as Technical Advisor to USAID Microenterprise Office and in 1998 as the Principal Technical Advisor in microfinance to UNCDF and UNDP. From 1999 to 2002, Heather served as the Director of the UNCDF Microfinance Unit in New York. Since that time, Heather has worked as a microfinance consultant in Latin America and Asia. Ms. Clark serves as a Board Member of ACLEDA NGO and she is the author of "When There Was No Money", a history of ACLEDA Bank's transition from an NGO to a commercial bank.
Between March 2010 to December 2012, she worked as an International Business Development and Training Consultant of ASEAN Regional Microfinance Training Center (ARMTC Project, funded by KfW) to provide technical assistance to the Center's management and staff. She advised management and staff in three main areas: 1) business development, including marketing and product design, 2) training, including product offerings, curriculum development and training session design, materials in English, and 3) training of trainers (TOT).
National Consultant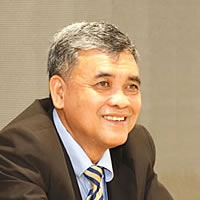 Mr. Chan Serey
Mr. Chan Serey is a consultant of ACLEDA INSTITUTE OF BUSINESS. He graduated from Buddhist High School. He served as a teacher for Buddhist High School in 1981. He was appointed as high priest in Pagoda (Wat Thom), Kompuchea Krom. 1983 – 1992, he left from monkhood and moved to Site II Refugee Camp, and served as Khmer teacher at Lourk Ta Sok High School. He was a member of Editorial board in Advisory Committee and a Khmer lecturer assistant in College of Advance Education.
1992 – 1993, Mr. Chan Serey worked with UNTAC as Presiding Officer. In 1994, he worked as Credit Officer in ACLEDA. He was nominated to be Deputy Branch Manager in 1996 and was a Branch Manager in 1997. In 2000, he was a Head of Department of Credit. 2002-2006, he worked as a Head of Human Resource Division and an Executive for Human Resource. He was appointed as Executive Vice President & Group Chief Administrative Officer (EVP&GCAO) in 2008. He was retired on August 9, 2016.
As EVP&GCAO, he was responsible for the HR Division, Administration Department, SWIFT Centre, Procurement Centre, and Engineering Department. He was also a member of the Bank's Executive Committee and responsible for overall strategic plan as well as the implementation of day-to-day operations of the Bank related to administration, human resource and head of trainers.
Moreover, in 2011 – 2015, he became a Chairman for ACLEDA-ASEAN Regional Microfinance Training Center and Director for ACLEDA Training Center, and was a member of Board of Directors for ACLEDA MFI Myanmar.
Work history and achievement
In 1998, he attended Financial Institutions for Private Enterprise Development (FIPED) in Harvard University, USA. He also joined various training courses and study tours in Thailand, Indonesia, Sri Lanka, Singapore, France, etc.
Within 22 years' seniority with ACLEDA in business management and leadership, he remained legacy of priceless work and work culture for ACLEDA in order to practice and implement with good morality and policy. Furthermore, he composed and compiled a number of books for ACLEDA such as Human Resource Management, ACLEDA Bank history, Manual Guides for Bank Management, Guidebook, 241 songs and as well handouts for educating and monitoring employees and staff at all levels.
National Adviser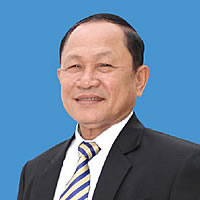 Mr. THONG Chandara
Adviser
Born December 25, 1960. Mr. THONG Chandara holds a Bachelor's Degree in Education from the Faculty of Advanced Education in Thailand. From 1994 onwards, he attended numerous courses on Microfinance and SMEs in Cambodia and overseas including the USA, Thailand, Hong Kong, Singapore, the Philippines, Indonesia, Myanmar, and Laos. In 1999, he completed an executive course on Financial Institutions for Private Enterprise Development (FIPED) at Harvard University, USA.
Starting in 1994, he worked with ACLEDA NGO as a Small Enterprise Promotion Officer (SEPO) and a Credit Officer. In 1995 he was promoted to Deputy Provincial Branch Manager at the ACLEDA Battambang Branch. In 1997, he was Provincial Branch Manager at ACLEDA Kampong Thom Branch. In 2001, he was Head of Human Resource Unit at ACLEDA Bank Headquarters. In 2002, he was a Head of the Training Unit and in 2006 he was promoted to Vice President & Head of Training Department. From 2009 to 2011 he held the position as Senior Vice President & Head of Training Division. He is currently an adviser at the ACLEDA INSTITUTE OF BUSINESS (AIB).