homenavigate_nextAIB Profilenavigate_nextExecutive Management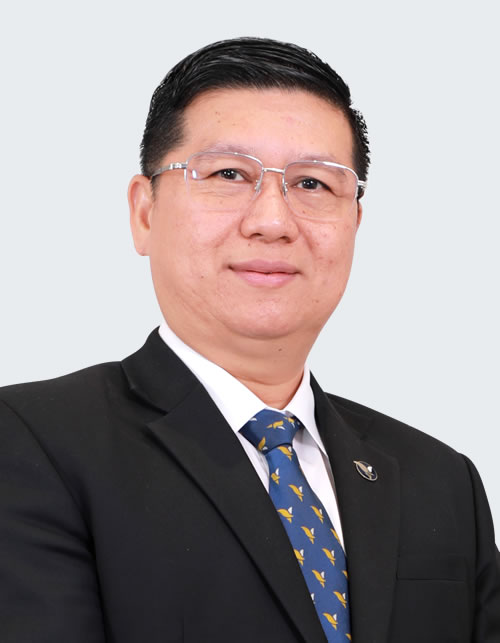 Mr. Rath Rattanak

Deputy Managing Director & Chief of Academic Affairs
Born in 1979, holds a master degree of business administration major in Management from Royal University of Law and Economic in 2008. He obtained bachelor degree of business administration major in Marketing from National Institute of Management (NIM) in 2000, Phnom Penh.
He attended numerous courses on Microfinance Management Development by Women's World Banking, Training of Trainers courses by the Frankfurt School of Finance, and Women's World Banking. He studied Professional Development Skills, Curriculum Design & Development, and Professional Consulting Skills by the Robenny School of Business. In 2013, he joined a study visits to the Frankfurt School of Finance and Management in Germany on "Transformation of Bank Training Center into a Global Business School". In 2015, he earned a Certificate Microfinance Expert from the Frankfurt School of Finance and Management. He attended others courses such as Pedagogy and Methodology training course for general education from National Institute of Education, Linking Learning Outcome, Teaching and Assessment, Results Based Planning and M&E Framework, and Risk Management etc.
He started his job with ACLEDA Bank in April 2001 as an Information Service and Research Officer and was promoted to Chief of Branch Marketing in October 2002. In October 2006, he worked as an Assistant Vice President & Manager, and was promoted to Vice President & Branch Manager of ACLEDA Bank Plc. in 2007. From May 2010 to January 31, 2018, he was a Senior Faculty and promoted to be Head of Marketing & Communication Office of ACLEDA Institute of Business (AIB) in February 01, 2018. He was a Head of Department of Foundation Year and Department of Business Administration from June 2018 to September 2019. He currently holds a position as Deputy Managing Director & Chief of Academic Affairs of ACLEDA INSTITUTE OF BUSINESS.