» Training Program » New Course Announcement for Public » Developing Practical Credit Policy
Developing Practical Credit Policy
Who should Attend
CEO, Credit Management, Branch Manager, Chief of Credit Officer or someone who work related to credit activity.
Training Program
Date: June 30, 2018
Time: 8:30 - 16:30
Lunch: 12:00 - 13:30
Deadline of registration: June 25, 2018
Registration
If you are interested, please fill our enrolment form and send to info@acleda-aib.edu.kh
The Credit Department should be judged not on how it controls credit, but on how successfully it manages credit for the company. There must be a secure and reliable platform on which the business can place its trust. Part of this platform is the availability of reliable information and secure systems.
The Credit Management Team has a leading role in building secure systems and one aspect is to ensure that an acknowledged Credit Policy and procedures are in place and clearly articulated and understood across the business.
Course Contents:
Key Elements of credit policy
Significant Feature
Lending Authority and Approval
Lending Approval Process
Credit Risk Grading and Provisioning Impairment
Write-off and advance
MIS
Loan to related parties
Lending Product Feature
Lending Management Process System
Process to develop loan product
Ideas Creativity
Credit Product Design
Approval and launching
Credit Operating Manual
What is Operating Manual
Element keys of operating manual
Credit Procedure
What is procedure
Element keys of procedure
Training Fee
USD 98 per participant.
USD 92 per participant for organization sending 3-5 participants to the course.
USD 85 per participant for organization sending 6 participants up to the course.
This fee includes training materials, refreshments, lunch and certificate.
Training Venue
ACLEDA INSTITUTE OF BUSINESS, building #50, Street 516 Corner 335, 06 Village, Sangkat Boeng Kak 1, Khan Tuol Kork, Phnom Penh.

015 600 185 / 015 600 410 / 010 300 879

info@acleda-aib.edu.kh

See map
Trainer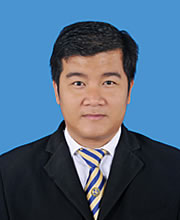 Mr. Ou Dyna, ASVP of Credit Division, ACLEDA Bank Plc.
16 years work experiences with ACLEDA Bank Plc as an Assistant Senior Vice President & Head of Credit Division, Supporting team of credit department of ACLEDA Bank Lao to strengthen credit quality, Assistant Senior Vice President & Manager/Assistant Manager and staff of Credit Control Unit, AVP & Manger of Credit Officer, Credit Officer, member of trainer pool of ACLEDA Bank Plc.